Premium solid surface choices by LOTTE CHEMICAL
reflect the finest contemporary design trends.
Staron solid surfaces by LOTTE CHEMICAL, a chemical corporation of Global LOTTE and a leading company in Asia and around the globe, unleash creativity and allow your design vision to flourish. LOTTE CHEMICAL strives to create high-quality products that customers admire and trust, and respond quickly to market demands with premium, high-performance decorative surfaces. As a result, professional architects, designers and fabricators have come to appreciate the flexibility, responsiveness and creativity that help them convert ideas into real-life applications.
Why Staron?
Staron, The Premium Solid Surface
Staron is advanced, high-quality building material that go beyond the standard and traditional surface. The workability also makes it ideal choice for kitchen furniture, interior wall cladding, and a variety of bathroom applications, as well as endless commercial design applications. Staron is hygienic material that meets the specifications of sustainable building programs as well as the health and safety requirements associated with health-care and restaurant design. The product line is ISO, NSF, and SCS certified.

Staron allows nearly any design idea to flourish. Available in more than 100 colors and patterns, Staron can be easily fabricated to create nearly any shape or inset and can be thermoformed into flowing curves. Seams are glued and buffed for absolutely seamless walls, columns, display fixtures and other designs. And because Staron is nonporous, it is certified for use in applications that natural stone is not, such as health care and food service. Designers and decorators are especially impressed with Staron's Tempest colors and the natural patterns of its Supreme collection.
Tempest, The Brilliant Solid Surface

Tempest combines the elegant patterns of natural elements with the durability and workability of solid surface. These color choices have a degree of translucency that exhibits diamond-like particulate and the brilliance of precious metals. The splendor of dazzling, reflected light create a true elegance in any space.

Supreme Collection, A Showcase Of Natural Patterns

The Staron Supreme collection contains trending colors that flow in natural rhythmic patterns. Inspired by nature with a contemporary design aesthetic in mind, Supreme collection colors help create an impressive interior environment.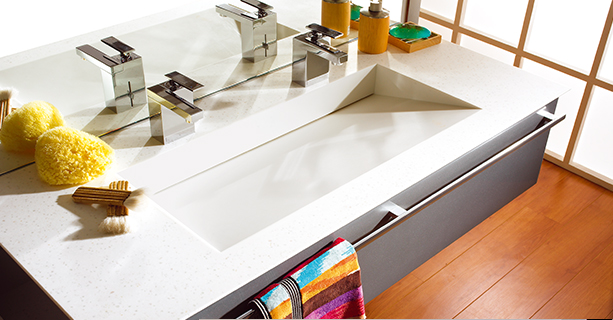 Bathroom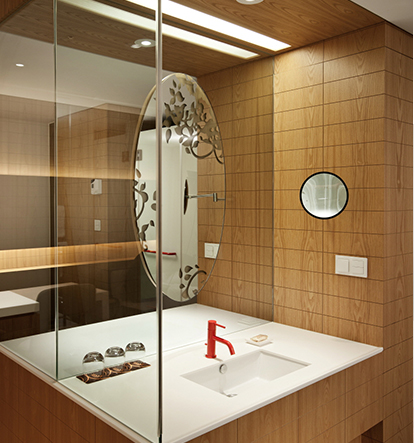 Hotel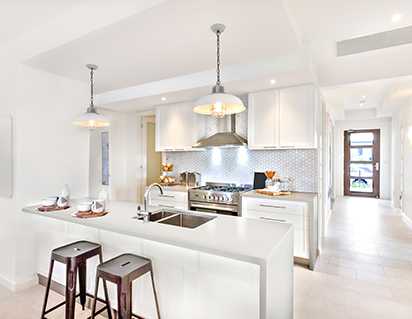 Kitchen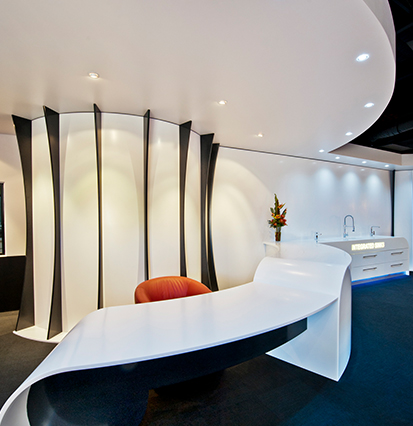 Office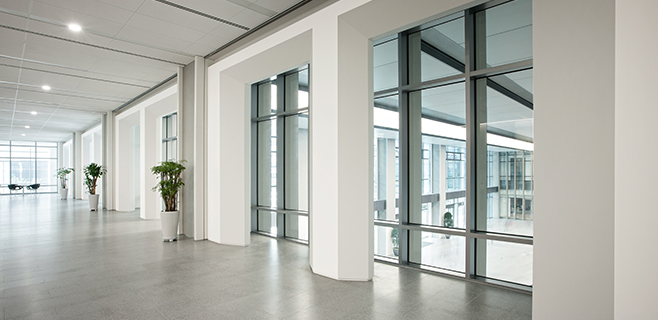 Wall Coverings

Reliable Management
Professional product management
The assurance of a 10-year warranty
Dependable, high-quality product, certified for sustainable building practices, health care, food service and more.

Great Sanitation
Easy maintenance
Non-porous material won't allow molds and germs to penetrate
Resistant to chemical cleansers, sanitizers and disinfectants

Outstanding Product Quality
Can be processed in 3D with more accuracy
Resistant to scratches and impact
Smooth, seamless workability
Available in more than 100 colors and patterns
Designed with the assistance of color trend professionals

Design Flexibility
Can be thermoformed to create rounded shapes, curved walls, table supports and even rounded columns.
Can be cut with CNC machine to create precise 3D images that are revealed when backlit for stunning displays, signage and interior walls.